Online Data Science Course
ONLEI Technologies provides Best Online Data Science Course , Data Science using Python Courses , Best Data Science Training . ONLEI Technologies is the Best Online Training Company , Get Data Science Certification Now from ONLEI
Best Online Data Science Course
ONLEI Technologies
 is the best training company to learn Data Science. Data science is a multidisciplinary blend of data inference, algorithms development, and technology in order to solve analytically complex problems . At the core is data. Troves of raw information, streaming in and stored in enterprise data warehouses. Much to learn by mining it. Advanced capabilities we can build with it.
Data science is the field of study that combines domain expertise, programming skills, and knowledge of mathematics and statistics to extract meaningful insights from data . In turn, these systems generate insights which analysts and business users can translate into tangible business value.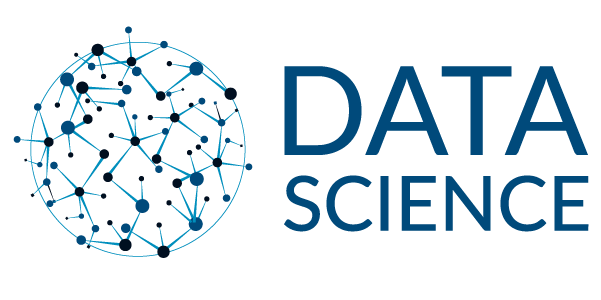 Online Data Science Course from ONLEI
ONLEI is one of the best Data Science Training Institutes in India . Data Science Training is provided according to current industry standards which enables one to land their dream jobs in top companies of the world. ONLEI is a well-renowned training company providing the best training services in India , especially in Data Science Training. We impart practical knowledge through live project training and further, we also provide placement assistance for all. The course curriculum for Data Science is designed to give in-depth knowledge which covers all the modules from basic to advanced level.
We believe in practice what you preach and thus the Data Science Training at ONLEI Noida involves "Hands-on-experience" therefore each person is motivated to practically conduct each topic which is discussed in the sessions provided at ONLEI Noida. This training also ensures that once the training is completed, candidate gains all the concepts and skills effectively and can apply then efficiently in his chosen field of work.
Benefits of Data Science using Python
Ease of learning
Powerful range of packages such Numpy , SciPi , Pandas, etc.
Better Data Visualization
Compatible with Hadoop
Career after Data Science
A Data Scientist, according to Harvard Business Review, "is a high-ranking professional with the training and curiosity to make discoveries in the world of Big Data". Therefore it comes as no surprise that Data Scientists are coveted professionals in the Big Data Analytics and IT industry.
The upward swing in Data Science career opportunities is expected to continue for a long time to come. As data pervades our life and companies try to make sense of the data generated, skilled Data Scientists will be continued to be wooed by businesses big and small. Case in point, a look at the jobs board on Indeed.com reveals top companies competing with each other to hire Data Scientists. A few big names include Facebook, Twitter, Airbnb, Apple, LinkedIn, IBM and PayPal among others.
Career Opportunities
Data Scientist
Data Architect
Data Administrator
Data Analyst
Business Analyst
Data/Analytics Manager
Business Intelligence Manager
Data Science Online Training
Data Science training will help students to create a baseline to enter into IT companies.

It is the most demanded course in today's scenario.

ONLEI Technologies recommends all the department students to go with this training. 

After completion of Python Training one should definitely go for Data Science Training.
Data Science Summer Training
As the students have to implant into any training in their summer break. They should go for data science training as they have ample time to invest in their summer break.

And for the industrial training also they should opt data science training in summer break. Identifying real time training with a recognized course certificate is very important.

After completing the data science training will acquire  practical knowledge, analytical skills, programming skills and problem-solving skills.

Duration for Data Science Summer Training – 2 / 4 / 6 / 8 Weeks or depending on students' needs.
Data Science Winter Training
Data Science training can be done by any student whether engineering , diploma or arts students.

Due to its flexibility, ONLEI recommends every student to gain the skills of data science after python programming.

Students can prefer this training to enhance their skills towards their successful future. As it is in high demand. 

The reason is, your career is getting enhanced and Practical knowledge with programming skills carves the data science interns towards cutting edge technologies. Working as a data science intern will help them to achieve the same.

Duration for Data Science Winter Training – 2 / 4 / 6 Weeks or depending on students' needs.